With extensive growth in the skate industry, we are excited to announce the newest addition to the Skatelite team, Jeff Jewett. Many of you know Jeff thanks to his decades of experience in the business spanning ramp building, event management and the training of professional athletes.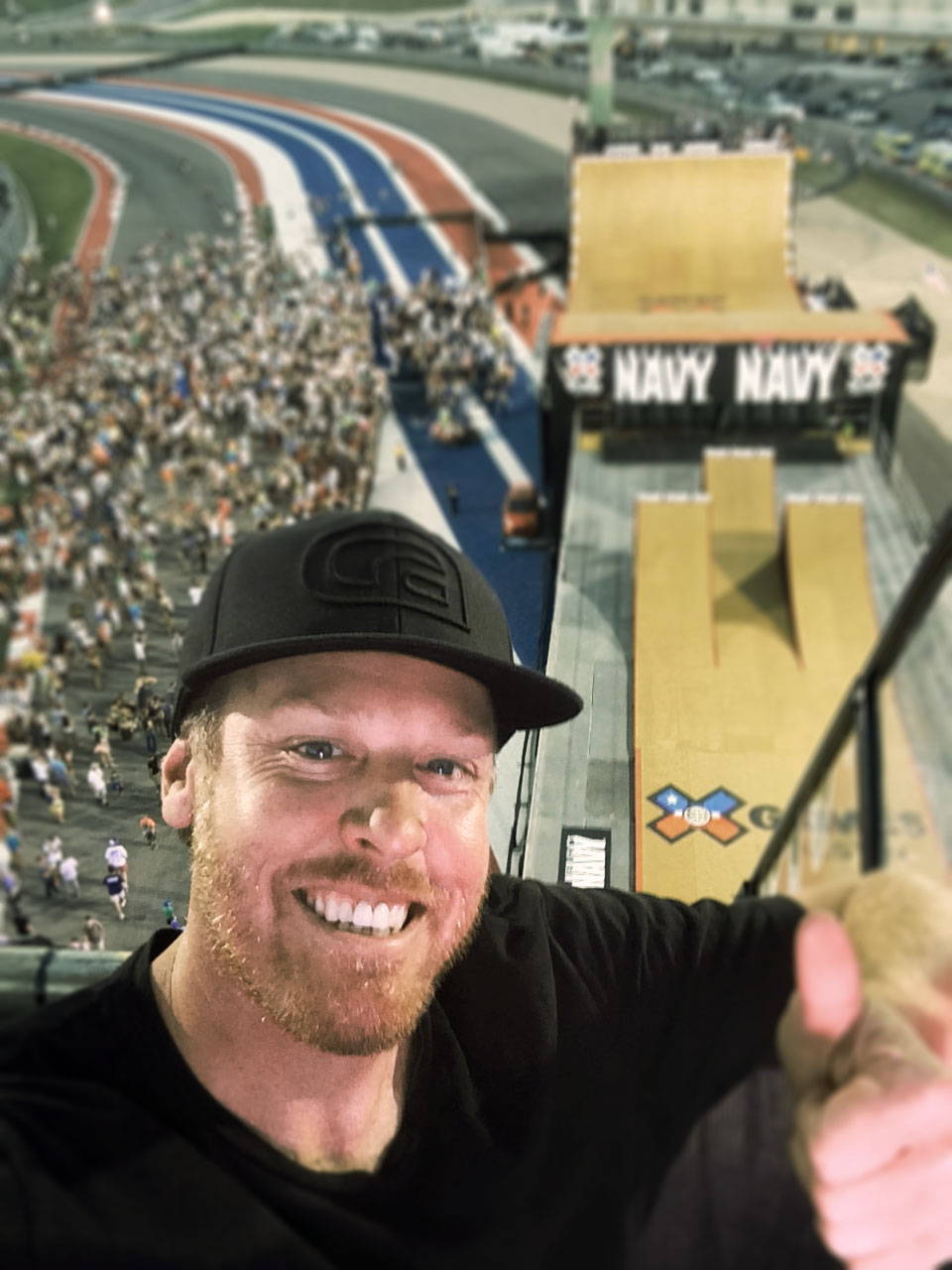 Jeff being uniquely qualified will help bring Skatelite to another level as we continue to expand--we couldn't be more pleased to welcome him aboard.
Jeff built his first jump ramp in the summer of 1984 and quickly realized he loved building ramps as much as skating them.
Since those humble beginnings in Tucson, Arizona, Jeff has been intimately involved in many different aspects of the action sports industry, and he's honed a unique and wide-ranging skill set in the skate sector thanks to numerous collaborations with business' most well-known companies, including California Ramp Works and Wendell's Snowboard Camp, where he served as a Camp Director. Suffice to say, Jeff knows every part of this industry inside and out.
In 2013, Jeff co-founded and formed CA Productions which has produced the world's most famous events, including X Games, Dew Tours, Vans Park Series, Street League and the Nitro World Games. This experience made Jeff a recognizable face and positive force in the action sports industry, and he's proactively guided the direction of skate in coaching, judging and advocating for its athletes.
Jeff has worked closely with Skatelite for years on projects including Vert Mission, The Retreat, Before the Storm and public skate park activations at events such as Nitro World Games, Dew Tour and X Games. "I am excited to join Skatelite on a more permanent basis, and I look forward to building on these amazing initiatives and implementing a host of new ones," Jeff says.
Jeff Jewett brings an extensive range of industry experience that includes retail, marketing, new product development, event management, skate park design and build knowledge to this new role as Brand Manager at Skatelite.
We couldn't be more stoked to have Jeff on our team.